Has your husband's behavior changed and he started lying about everything? Are you feeling suspicious about your spouse and wondering how to track my husband's phone without touching it? Well, fret not as we have got you covered.
Trust is the basis of every relationship and infidelity is a crushing blow in a marriage. Last year, my sister got married to a man named William. Both of them knew each other for the past 7 years. But, suddenly, she called me last night, and her voice was filled with tears.
I was shocked when she told me that William has an affair with his secretary. I mean, how can a boy who was in a relationship with someone for such a long time cheat. But, nothing can be done and I suggested accepting this bitter truth and moving on.
At that point in time, I thought that there are several other women across the world who are suffering from the same infidelity issues. My sister was tech-savvy and therefore she somehow managed to dig into the truth but not everyone is smart enough.
Keeping all these things in concern, I have come up with some effective and reliable ways to check husbands text messages without them knowing. If you or your near and dear one get stuck in such an unfortunate situation, then continue reading to the end and find out how to track your husband's activity without any hassle.
Let's get started!!
How Can I Track My Husband's Phone Location?
Looking at how to track my husband's phone location? Well, your search ends here as we have come up with the rightmost solution. Make use of the spy apps and get updated with your partner's current location without letting him know.
Look, there might be several reasons for which you need to know the whereabouts of the person. However, tracking someone's location is not as difficult as it sounds. Get the spy application installed on your device, choose your subscription plan, and get notified instantly whenever a person's location changes.
Spy apps like mSpy come with the GPS tracking feature with the help of which you can easily track husbands cellphone using GPS. In addition to the current location, it also allows you to check the location history so that you will not miss out on any updates.
What are you waiting for now? Go for the spy apps and find the whereabouts of your partner without him knowing.
What Are The Best 5 Spy Apps To Track Husband's Phone Without Him Knowing?
Wondering about how can I track my husbands text messages? Don't you worry about the same as we've got the rundown of the 5 best spy apps available over the internet to choose from.
You can easily download any of the options and keep a secret eye on your husband's messages without creating any fuss.
1. mSpy
Searching how to track my husbands phone without him knowing? In that case, mSpy might be the solution. It works with both Android and Apple devices alike and is integrated with a variety of advanced features.
It also allows you to view photos, videos, and other media that are shared or saved on the device. Moreover, you can also check your spouse's web activity by using this device.
mSpy is easy to install and lets you track the GPS location of your device.
2. SpyBubble
SpyBubble is the ultimate app to see who is my husband texting? It follows all popular messengers, be it Snapchat, Facebook, WhatsApp, or anything in between.
It monitors all conversations and lets you know the time and content of each message. With the help of this app, you can simply set up virtual spaces around your home or office and get informed whenever they leave or enter these areas. It keeps track of all text messages and call logs.
3. Clevguard
A popular anti-spyware app, ClevGuard monitors the target's phone in real-time without even getting noticed. This app can even recover the deleted content so that you can easily discover the truth and dig out the important information.
If you are looking for how to spy on my husbands cell phone without touching it, then this app might be a good choice. ClevGuard is 100% secure & private and comes with a 30-Day money-back guarantee. It is able to monitor both iOS and Android devices alike.
4. uMobix
Thinking how can I see my husbands text messages without his phone? Download uMobix all right away and get the job done easily. It is available on Android and Apple and lets you monitor everything that happens on your partner's smartphone or tablet in real-time.
This app allows you to view all incoming and outgoing calls and monitor all sent, received, and deleted messages. On top of everything, uMobix is integrated with Keylogger as well and thus records everything that a user types.
5. iKeyMonitor
Looking for an app to track my husbands phone for free? If yes, then iKeyMonitor might be the best bet. It is an ultimate monitoring app to dig deep into the truth and to find out what your husband is doing. This is easy-to-use and lets you monitor text, messages, calls, web activity, and GPS location.
With the help of this app, you can also record incoming and outgoing calls. Just create an account with them and start monitoring the target device easily.
Spy Apps: Other Questions They Can Answer
Nobody likes to track their near and dear ones but there are certain situations when you need to turn your heads towards these surveillance apps. These are mainly designed to discover the truths without taking the help of an outsider.
A majority of women are out there in the world who keeps doubting their husband for a lifetime but don't get a chance to know the truth. Therefore, the concept of spy apps has been introduced. These applications not just track my husbands cellphone but get you notified about his exact location and call logs.
Spy apps are decked with a variety of features that make them worth giving a try. It lets you know the whereabouts of your partner through the GPS tracking feature. Besides, everything, these apps are 100% legit and safe to use.
Get them now and reveal the truth hassle-free.
How Can I Track Husband's Text Messages?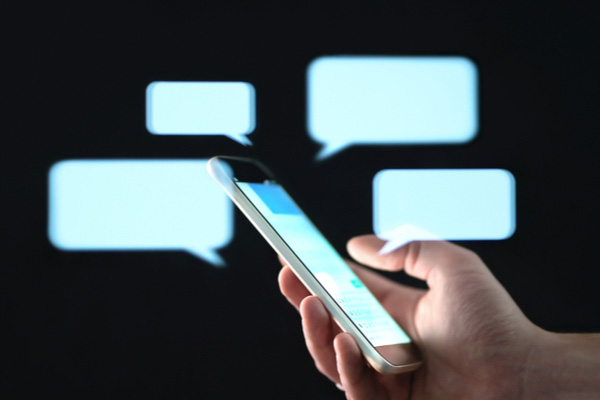 Be curious about knowing how to track a cheating husband? Look no further and download any of the spy apps right away and keep a track of all SMS and MMS. These spy applications offer you the complete details along with the time and content of each message and send the same to the Control Panel.
What makes them worthy of consideration is their excellent coverage. They can access all popular messengers such as Viber, Snapchat, Instagram, Facebook, WhatsApp, or anything in between. You can also read the text messages even after they get deleted from the phone.
How Can I See What Husband Is Looking At On The Internet?
Wondering about how can I see what my husband is looking at on the internet? Opt for the spy apps such as mSpy and track your husband's web activity with much ease and comfort.
Is your husband always looking at his phone and telling you nothing about his web search activity? Are you feeling uncomfortable with the same and eagerly want to know what exactly he is searching for on the internet? Well, in that case, there is only one thing that can really help you out and it is none other than the spy app.
Choose your subscription plan depending on your needs and budget and keep track of your spouse's internet activity. These apps allow you to check the browser history of the device, including those searches which are done in the incognito mode. What else is needed??
Spy apps are the best solutions to your query that how to track husbands internet activity? Just get them installed now and be updated with every keyword they type on the web browser.
Is There Any Way To Track Husband's Phone For Free?
Looking to track your partner's cell phone without using the spy apps? Well, this is really challenging as all other ways except spy apps are a bit unreliable. Still, if you don't want to opt for the spy applications, then try out any of these alternatives and check if you can dig into your partner's truth or not. Take a look!!
1. Make use of iCloud Backup
Apart from the spy apps, the method that can offer you the details of your husband's cellphone activity is the iCloud backup. However, to access the same, you need to have the target's Apple ID and Password.
Download iCloud on your system, log in by using the Apple ID and Password and check everything on your dashboard.
However, you need to make sure that you have entered the updated ID and Password to access your partner's device.
2. Try to unlock his phone when he's not around
Now, what to do if you don't know about his Apple ID and Password? In that case, you can try unlocking his phone with possible combinations or patterns when he's not around.
This usually not works because cracking someone's password who is cheating on you is not an easy feat. He is smart enough to lock his phone with strong password combinations.
3. Ask him directly
Thinking about how to track my husbands phone without touching it? Play a trick and ask him directly about his password to see how he reacts. If he gives you the password without creating any fuss, then you are in luck.
Just enter the password and check out his text messages and social media. However, if he doesn't, then there is something fishy going on in his cellphone and for this, you need to take the help of spy apps.
4. Use Keyloggers
Yet another way in which you can track your spouse's phone is to use keyloggers. This can be a hardware device or a computer program that is mainly designed to record the keyboard activity of the target user without him knowing.
The recorded data will be then set to your email id so that you can check husbands text messages.
How To Track Husband's Location For Free?
Is your husband lying about his location and you are curious to know where he exactly is? Download Localize.mobi and find the whereabouts of your spouse within little or no time.
All you need to do is:
Open the web browser of your choice and visit the official link of the Localize.mobi.
Once you reach the homepage, enter the phone number of your partner.
Make sure that you've entered the right number. Now, click on the Locate tab and get updated with the current location of your husband's phone.
So, if you are looking for how to track my husband location for free, then Localize.mobi might be the best solution to go for.
Features:
It can track any generation phone, be it a smartphone or a feature phone.
This app supports all operators and can track the location of any cell phone network.
You can do the same anonymously and your information will not be shared with anyone.
Last but not least, it allows you to locate the device without taking the hassle of software installation.
Final thoughts
So, there you have it!! Hope you find this guide informative and helpful!! Keeping a secret eye on your beloved is not easy but becomes necessary sometimes when they start hiding things from you.
Don't hesitate in using these spy apps and keep in mind the fact that you are not crossing any limit while doing the same.